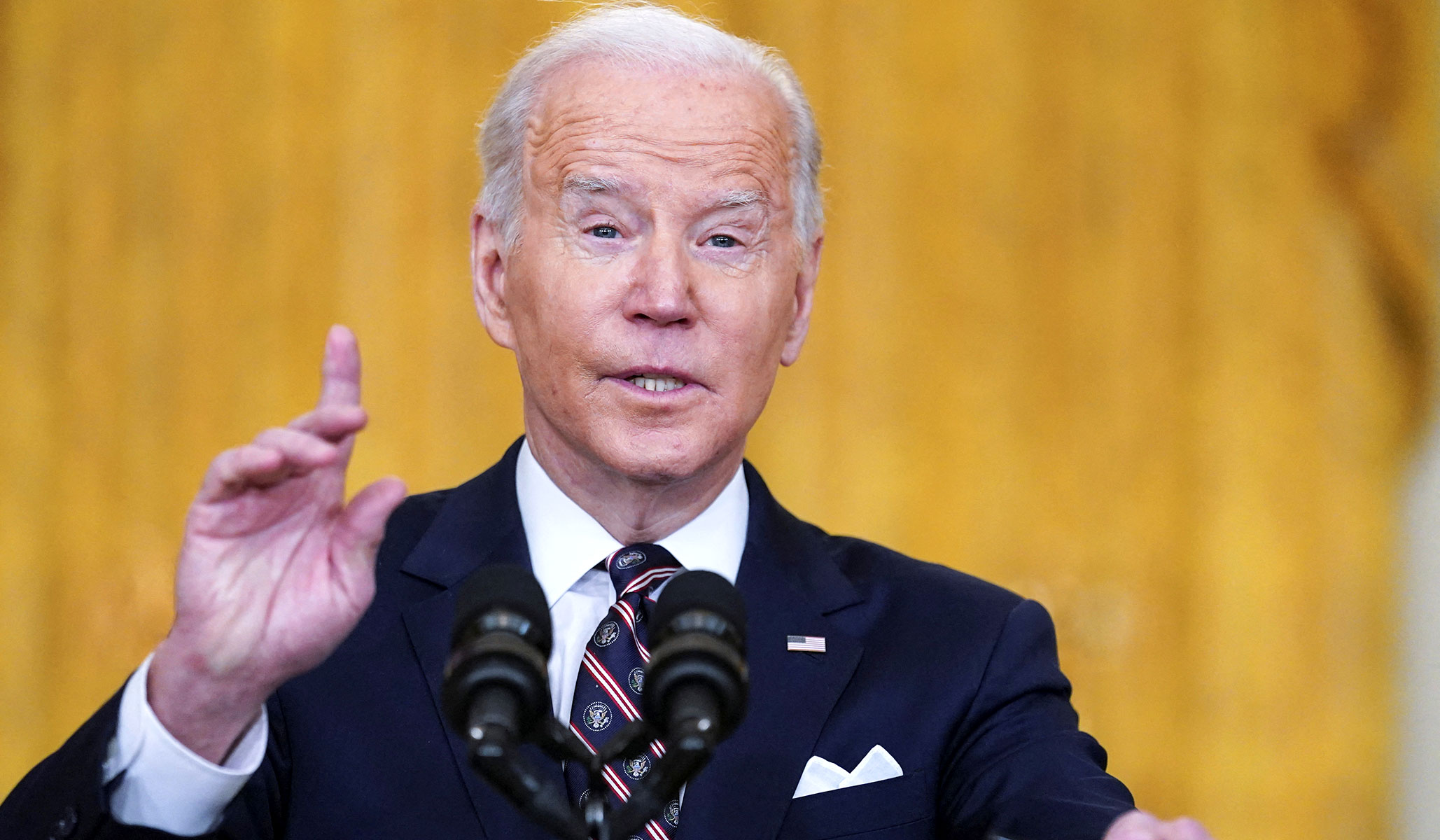 The "swift and severe sanctions" promised by the Biden team sound a lot like "gradual and moderate sanctions".
January the 21st"US Secretary of State Antony Blinken said after talks with Russia's foreign minister on Friday that Moscow would face a 'swift, stern and united response' if it invades Ukraine.
12 Februaryof the White House reading of an appeal between President Biden and Putin: "President Biden has made it clear that if Russia undertakes another invasion of Ukraine, the United States, together with our allies and partners, will respond decisively and impose swift and severe costs on Russia."
February 19Vice President Kamala Harris, speaking at the Munich Security Conference: "We have prepared, together, economic measures that will be quick, tough and united.
It's understood? Fast and tough! Fast and tough!
And then today, the White House unveiled the "first tranche" of sanctions, targeting two major Russian public financial institutions, imposing additional restrictions on Russian sovereign debt and sanctioning five Kremlin-linked elites. Clearly, the Biden administration can take additional steps and has indicated it will do so in the coming days.
But after months of promises of "swift and severe costs", the administration has yet to take any action against Russia's biggest banks. Today's decision targets Corporation Bank for Development and Foreign Economic Affairs Vnesheconombank and Promsvyazbank Public Joint Stock Company. But today's decision leaves most of the biggest Russian banks intact, at least for now.
So far there is no question of sanctions on Russian oil and gas exports to the United States, or banning imports of Russian platinum, iron, steel, fertilizers, etc..
Nor is the United States preventing Russia from gaining access to SWIFT, the company for global interbank financial telecommunications.
No question of ban Aeroflot airlines from US airports. We don't even have makes the usual gesture of expelling Russian Embassy staff members who we know to be spies.
The promised "prompt and severe sanctions" sound a lot like "gradual and moderate sanctions".
Now, it is possible that no combination of sanctions will deter Vladimir Putin. But if Putin's strategy is to gradually and steadily take more of Ukraine through "salami tactics— one slice at a time — then a series of gradually escalating penalties probably won't deter him at all. The whole process is a slow march towards the same destination – with a signal to Putin that the rhetoric of "swift and severe sanctions" was yet another case of over-promising and under-delivering.
If you want to deter Putin, you must inflict a cost severe enough to discourage the next escalation. Maybe economic sanctions just can't do that. If they cannot, the best thing to do would be to turn the roads and railways between Poland and Kiev into seemingly endless convoys of arms shipments, making it clear that any conquest of Ukraine would cost the Russia a fortune in blood and treasures.