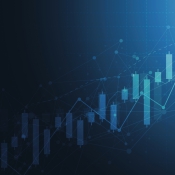 Invictus raises 25 million Australian dollars to finance a drilling campaign in Zimbabwe
Invictus raises 25 million Australian dollars to finance a drilling campaign in Zimbabwe
Australia's Invictus Energy has raised A$25 million ($17.2 million) via a private placement to fund the initial drilling campaign in Zimbabwe's Cabora Bassa Basin, it announced Aug. 31.
"After evaluating a range of options, including lease offers from several interested parties, the Board and management of Invictus have chosen to finance the initial stages of the drilling campaign on their own. high impact company, which will target Mukuyu and Baobab prospects," the company said.
Proceeds from the placement will be used to fund the Mukuyu-1 well drilling program, testing center fairway play, and Baobab-1, which will test basin margin play. Drilling the Mukuyu-1 well will cost A$10 million and Baobab-1 will cost A$13.5 million, the company said.
Mukuyu-1 is expected to start in early September with the Exalo Rig 202 in place and final preparations underway to begin drilling. The well will target approximately 20 trillion feet3 and 845 million barrels of gas condensate, with drilling on the seven stacked targets expected to take between 45 and 60 days.
Civil works have begun at the Baobab-1 well site to ensure drilling can follow immediately after Mukuyu-1 is completed, Invictus said. Drilling of Baobab-1 is expected to take approximately four weeks, following the mobilization of Exalo Rig 202 to the well site.
An independent forward-looking resource estimate for the basin's margin outlook is in preparation and will be released when complete, the company said.
Invictus said it remains open to strategic partnership opportunities in the future that could add shareholder value as it continues to advance the development of the Cabora Bassa project.