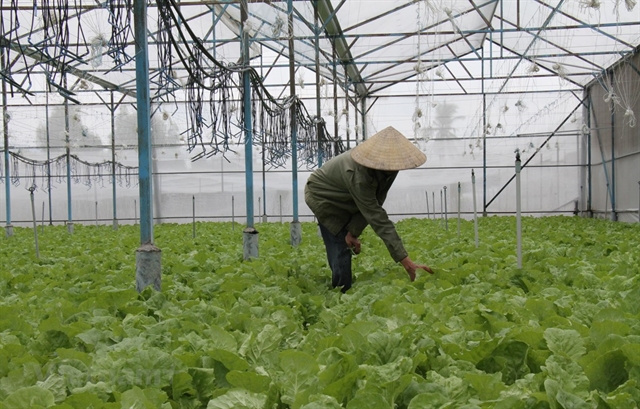 Đồng Nai sees organic farming as an "inevitable trend"
VIETNAM, March 17 – Đồng Nai Province plans to focus on organic farming to improve product quality and boost export growth. — Photo VNA/VNS Thìn Nguyễn
ĐỒNG NAI — The southern province of Đồng Nai will focus on organic farming to improve product quality and boost export growth, senior officials said.
Võ Văn Phi, vice-president of the Provincial People's Committee, said organic farming is an inevitable trend in many countries as people care more about food safety and hygiene, quality and environmental compliance. the environment.
The People's Committee cooperated with Quế Lâm Group Joint Stock Company on a project to expand organic farming throughout the province by 2025, focusing on key products like pork, poultry, shrimp, cashews, black pepper, fruits and herbs.
The company will assist the province with technology transfer and human resource training in organic food management.
It will also support the creation of brands and distribution networks for the province's organic products, as well as the search for new markets such as Europe where the demand for organic products is high.
Phi said organic farming brings many benefits, including ensuring better health for consumers and better incomes for farmers.
Đồng Nai has 60% of its population involved in the agricultural sector, according to the Department of Agriculture and Rural Development.
It has more than 300,000 hectares of agricultural land and the sector generates annual revenues of around VNĐ 45 trillion ($1.98 billion).
The province leads the country in raising the most pigs and chickens. —VNS